About Us
We are committed to providing the highest quality care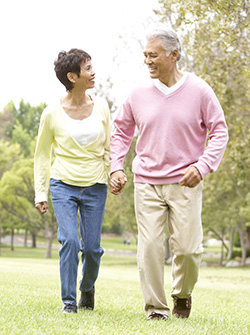 Polaris Rehabilitation is a physical therapist owned private practice specializing in foot & ankle, and back & neck care. We focus on patient education, prevention, and maintenance as we believe that rehabilitation is an ongoing process. We are committed to providing the highest quality care through effective problem solving and well directed treatment. We have experienced and knowledgeable Physical Therapist and Pedorthist who listen and attend to the physical needs of each patient we treat.
Our practice focuses on the ongoing assessment of the whole body mechanics starting from the ground up. We believe that proper body alignment decreases the strain on the joints and musculature of the lower extremity and the spine enabling the body to function efficiently and with less or no pain.
We are open Monday to Friday from 8:30 AM to 2:30 PM. Saturdays are by appointment only.
Lead Physical Therapist

Alma Deguzman - PT, DPT, C.Ped
Alma Deguzman, PT, DPT, C.Ped is the founder and co-owner of Polaris Rehabilitation, LLC. She graduated from De La Salle University-EAC, Philippines in 1993 and has practiced in various clinical settings since then. She obtained a Certificate in Pedorthics in 2009 which led her to the specialization in foot/ankle rehabilitation. In 2006, she started a private practice in Woodridge, IL specializing in foot/ankle and spine rehabilitation. She obtained a Certificate in Orthotics in 2011 and a Certificate in Prosthetics in 2013 at Northwestern University. She has organized and assisted in teaching continuing education courses to physical therapists, occupational therapists, and pedorthists. Her love for learning and the dedication and passion to the physical therapy profession led her to the completion of a degree in Doctor of Physical Therapy through the College of Saint Scholastica in Duluth, MN in 2015. The years of experience in physical therapy and the knowledge in Pedorthics, Orthotics, and Prosthetics enables her to provide a thorough and comprehensive care to her patients.
Pedorthist

John Deguzman, C. Ped
John completed his Bachelors of Science in Electrical Engineering degree in 1993 at North Carolina Institute of Technology. He obtained his Pedorthic certificate and North Carolina licensure in 2010 and has since worked closely with our physical therapists.